Date: Sat November 3, 2018
Time: 2:00 pm
Place: Lyme Public Library, 482 Hamburg Rd. (Rte 156), Lyme
Contact Email:
Info@LymeLandTrust.org
Presenter: Steve Fagin, Great Outdoors columnist of The Day Newspaper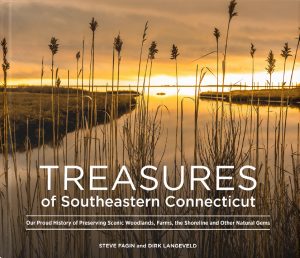 The Lyme Land Trust and the Friends of the Lyme Library present Great Outdoors columnist Steve Fagin. He  will show a presentation of photos from The Day's newest hardcover, coffee-table book, Treasures of Southeastern Connecticut: Our Proud History of Preserving Scenic Woodlands, Farms, the Shoreline and Other Natural Gems. It highlights many of the land preserves, waterways and farms the Lyme Land Trust has worked so diligently to protect.
The bulk of the book was written by Steve Fagin and Dirk Langeveld, a marketing editor at The Day. Some of the essays, photographs and reference materials were provided by Land Trust members. Attendees will be able to pre-order the book at 10 dollars off.
To register: call the library at 860 434-2272
Date: Wed October 24, 2018
Time: 9am - ?
Place: Thach Preserve, 131 Brush Hill Road, Lyme
Contact Email:
stewardship@lymelandtrust.org
Development of the Thach Preserve is coming along nicely, and we're looking for your help to bring it even further.  We'll be hosting a work party to put the finishing touches on this beautiful piece of land.
We would love for someone with a post-hole digger to come out to help us dig 6 postholes! 2 for a sign by the road, 2 for an info kiosk, and 2 for a gate near the upcoming parking lot.  We're also seeking anyone willing and able to help us design/build a simple car-size gate for the entrance to the preserve – nothing fancy.
There's a bit of trailblazing and marking that needs to be done, so a few volunteers with work gloves/loppers/clippers would be appreciated. 
Make sure you have a water bottle!  We'll have a trail trimmer, drinking water, and snacks.
Date: Sun October 21, 2018
Time: 1:30-3:30pm
Place: Hartman Park, Gungy Road, Lyme
Contact Email:
openspace@townlyme.org
Presenter: Lyme Land Trust and Town of Lyme
Do you love Lyme's preserves and want to help take care of them? Join us for a trail maintenance boot camp at Hartman Park to learn how you can help by becoming a trail volunteer or preserve steward. During the afternoon, learn:
Basic trail maintenance and property stewardship tips.
Invasive plant identification and control
Introduction to the free smart phone app TrackKit, which tracks your path and lets you mark the locations of problems for trail reports. This app can also assist you if you get lost.
Strategies to prevent tick bites.
Bring along heavy-duty gloves and light-weight tools: weeders, pruners, and/or loppers. Bring water. Snacks will be provided.
Meet at the Main Parking Lot of Hartman Park on Gungy Road, about 1 mile north of the 4-way stop signs at the intersection with Beaverbrook Road and Grassy Hill Road.
Registration required: Openspace@townlyme.org
If possible, it is asked that the app be downloaded before you come to the workshop.  Instructions to download of the app TrackKIt will be forwarded to you at registration if requested.
Date: Sat October 20, 2018
Time: 11 am
Place: Banningwood Preserve, Town Street (Route 82) in Hadlyme, about ¼ mile north of the intersection with Ferry Road (Route 148).
Contact Email:
stewardship@lymelandtrust.org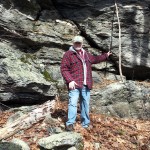 Have you ever wondered about the geological forces that shaped Southeastern Connecticut and how that drove the settlement of the area? If so, join Lyme local treasure and former CT State geologist Ralph Lewis on a hike through the Lyme Land Conservation Trust's Banningwood Preserve.
The hike will be about two hours, moderately paced with generally easy terrain and a few short steep ups and downs. Sturdy shoes are a must; a walking stick would be helpful as well. Rain will cancel the event.
Date: Sat October 13, 2018
Time: 1- 4pm
Place: Devil's Hopyard State Park--Pavilion Area
Contact Email:
pyoung@eightmileriver.org
Presenter: Eightmile River Wild & Scenic Coordinating Committee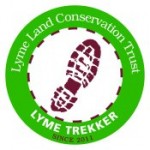 Please join us for a free family oriented event sponsored every two years by the Eightmile River Wild & Scenic Coordinating Committee in celebration of the Eightmile River.
Bluegrass Music- Eight Mile River Band (of course)
Great Food- chowder, chili, apples, cider, kettle corn and other treats.
Great Fun- Birds of Prey, Native Reptiles and more family activities.
Great Information-Displays sponsored by local and state organizations including the Lyme Land Conservation Trust.
Rain cancels. Check eightmileriver.org for updates.
Date: Wed October 3, 2018
Time: 7 pm
Place: Lyme Public Hall, 249 Hamburg Road, Lyme
Contact Email:
openspace@townlyme.org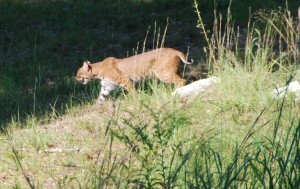 Bobcats live in Lyme, but are rarely seen. Jason Hawley, wildlife biologist with CT Department of Energy and Environmental Protection (DEEP) will present a talk on the ecology and behavior of these beautiful animals. Hawley has been gathering information about Bobcats in Lyme and surrounding areas for the Connecticut Bobcat Project.  The bobcats are trapped and fitted with a GPS collar so that scientists can track their movements. He will show slides and tell us about the fascinating discoveries that have been made about the movements of this intelligent and elusive wild cat.
The Lyme Public Hall is at 249 Hamburg Road. Everyone is welcome at this free event.
More info about the Bobcat Project
Date: Sat September 22, 2018
Time: 3:00pm
Place: Banningwood Preserve
Contact Email:
stewardship@lymelandtrust.org
Presenter: Family-friendly walk to celebrate the equinox
Fall is just around the corner! Join us in celebrating the Autumnal Equinox with a family-friendly hike at Banningwood Preserve this Saturday 9/22 at 3pm. We will walk the lower red trail to Diana's Field for a bonfire and some treats! Don't forget to bring your water 🙂 Rain cancels.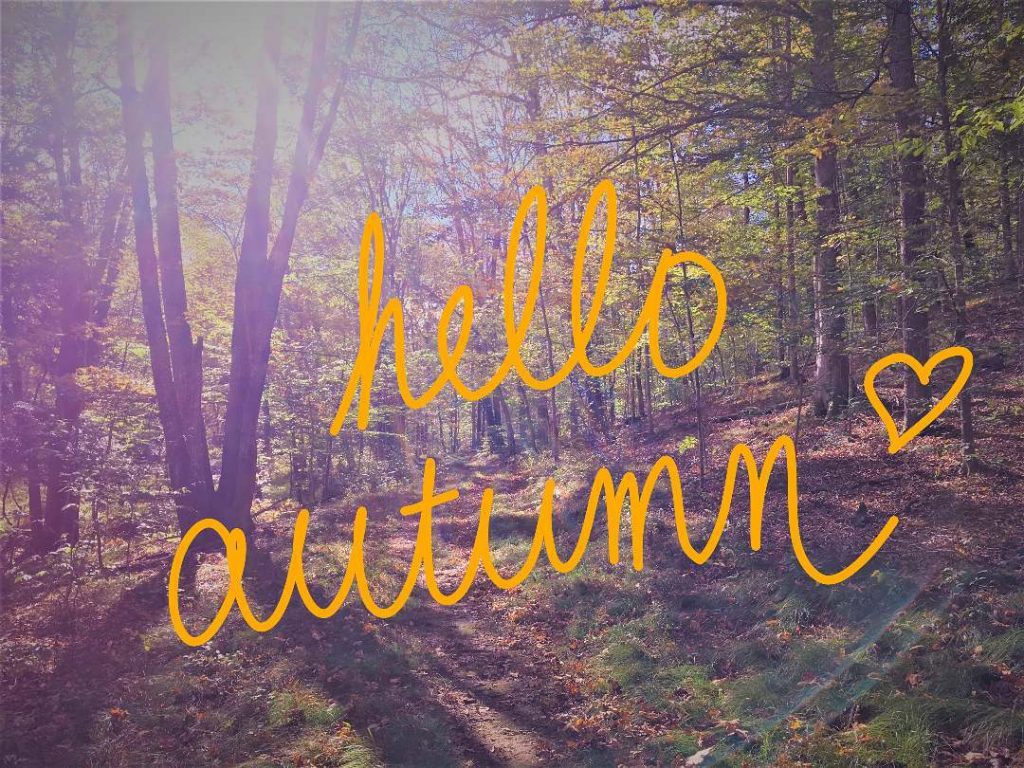 Date: Fri September 21, 2018
Time: 5 to 8 pm
Place: Eagle Landing State Park, Haddam
Contact Email:
info@lymelandtrust.org
Presenter: CT River Expeditions and Lyme Land Trust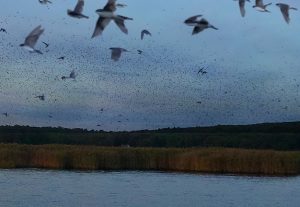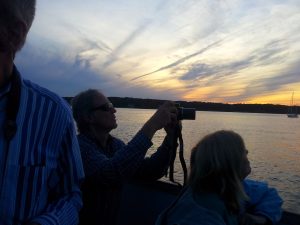 Join fellow nature lovers on a cruise aboard Adventure, RiverQuest's elegant sister boat, to view this miraculous display as swallows amass above an island in the CT River as a part of their migration ritual. The birds come together to form undulating shapes, before suddenly descending as one to roost just after the sun sets.
Wine, cheese, and light refreshments are included.  Bring binoculars. If you don't have your own binoculars, they will be provided.
Preregistration and prepayment required. The cruise is open to Lyme Land Conservation Trust members and their invitees only. The cost is $50 per person. Refreshments are included.  No children under 10. The boat leaves Eagle Landing State Park in Haddam promptly at 5:00 and returns in about three hours.
If the trip is canceled because of inclement weather, refunds will be provided.
Check our website if weather is questionable. Tickets are non-refundable after September 18. After that date, if we have a waiting list, we will use our best efforts to find a buyer for your ticket(s) if you need to cancel. No-shows on cruise day are not refundable.
For more info: info@lymelandtrust.org
Members may register using the form below.
Date: Sun September 16, 2018
Time: 9:00 am - 1:00 pm
Place: Banningwood Preserve, Town Street (Rte 82), Lyme
Contact Email:
stewardship@lymelandtrust.org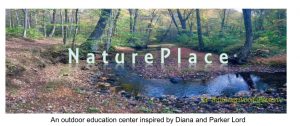 Join us for a work party on the beautiful Banningwood Preserve. We would like to start clearing the upper field and blazing a new blue trail, and we need your help!  Duties include clearing sticks, mowing, trail trimming, etc.  We also need members of our chainsaw brigade to help cut trees on a small embankment.
Please bring water bottles, loppers, clippers, shovels, work gloves, rakes and other equipment if you have it.  We will provide a small mower and a hedge trimmer.  If you are able to help take down trees and have access to a chainsaw, please bring that as well.
Drinking water and lunch will be provided! Lunch will be available at noon. 
Please email Stewardship@lymelandtrust.org if you are planning to come. Let us know what tools you will be bringing.
Date: Sun August 26, 2018
Time: 9:00-11:30am
Place: Jewett Preserve Cemetery Entrance
Contact Email:
openspace@townlyme.org
Join us for a hike to clean up the red trail at the  Jewett Preserve, led by Wendolyn Hill, Lyme Land Trust board member and Town of Lyme Open Space Coordinator. It is a bit of a hike to get to the red trail. Bushes and saplings that are encroaching on the path have been cut back by a volunteer. Some of the cut brush needs to be cleaned up. Bring along heavy-duty gloves, a rake, and loppers or clippers. Meet at the cemetery entrance.
Rain cancels.
Directions: Rt. 156 north to left on Mt. Archer Road. Travel about 1.25 miles. The Jewett Cemetery Entrance is on the right.