Time: 9:30-11:30 am
Place: Meet at Patrell Preserve Parking Lot, Baker's Lane, Lyme
Contact Email:
openspace@townlyme.org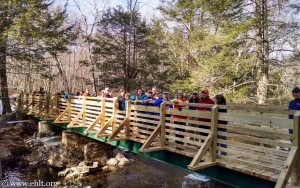 Join us for this moderately easy walk in the woods. Everyone is welcome.The Preserve has about 3000 feet of footage along the Eightmile River and a brand new footbridge over the river!!
This week's hike will explore Patrell Preserve and Chapal Preserve in Lyme and East Haddam, led by Wendolyn Hill, Lyme Land Trust board member and Town of Lyme Open Space Coordinator. We will walk about 2 miles.
Rain cancels.
Directions: Rt. 156 about 8 miles north from I-95 in Old Lyme to right on Baker Lane. The parking area is 1/2 mile on the left near 11 Baker's Lane.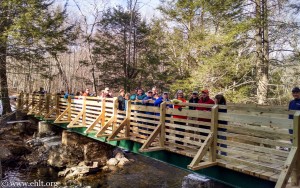 Join us for this moderately easy walk in the woods. Everyone is welcome.The Preserve has about 3000 feet of footage along the Eightmile River and a brand new footbridge over the river!!

This week's hike will explore Patrell Preserve and Chapal Preserve in Lyme and East Haddam, led by Wendolyn Hill, Lyme Land Trust board member and Town of Lyme Open Space Coordinator. We will walk about 2 miles.

Rain cancels.

Directions: Rt. 156 about 8 miles north from I-95 in Old Lyme to right on Baker Lane. The parking area is 1/2 mile on the left near 11 Baker's Lane.

Date: Tue August 30, 2016