Date: Sun May 5, 2019
Time: 11:00am - 2:00pm
Place: NaturePlace at Banningwood Preserve, Town Street, Lyme
Contact Email:
stewardship@lymelandtrust.org
Presenter: Lyme Land Trust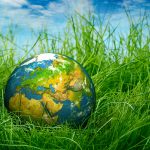 This event has been cancelled due to rain. It will be rescheduled in the late summer or early fall.
Come celebrate Earth Day during this community event. Events are a short half-mile walk from parking to Diana's Field with a host of family-friendly activities!
Please bring your own water to drink.
Scheduled Activities
11:00 am: Meet at parking lot for family-friendly forest walk with biologist Jim Arrigoni. Ends at bonfire.
12:30-2:00 pm: Geology walk with Ralph Lewis. Meet at bonfire.
Anytime Activities:
Bug Discovery in Roaring Brook with Pat Young of the Eight Mile River Wild and Scenic Coordinating Committee
Fun and games in Diana's Field with Lyme's Park and Rec. Nesting ball activity offered by the teen naturalist group "The Tree Collective".
Live music in Diana's Field with Sophia Griswold
Scavenger Hunt
S'mores by the bonfire
Bring your own blanket and picnic!
Goodie bags
For updates and to learn more about NaturePlace at Banningwood Preserve. 
Raindate: Saturday, May 5