Nov 4 Cub Scouts Private Session
November 4 @ 5:30 pm

-

7:30 pm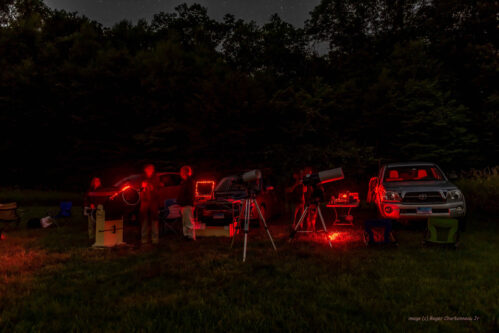 =NOT OPEN TO THE PUBLIC=
Once again, the LLT Astronomy group will host the Lyme and Old Lyme packs for a night under the stars. The scouts will enjoy a tour of the sky and observe planets, stars, galaxies and nebulae. Jupiter will be up above the horizon at darkness, and Orion will start its climb in the east. Pegasus, Andromeda and Cassiopeia will be high overhead.
The session will be facilitated by one or more of our talented cohort enthusiasts:
Mark Borton
Roger Charbonneau, Jr
Jon Dean
Jay Drew
Scott Mallory
John Natale
Parag Sahasrabudhe
Alan Sheiness
Young or old, experienced or totally unfamiliar, we always look forward to sharing our uniquely dark skies here in Lyme.
Clear skies!