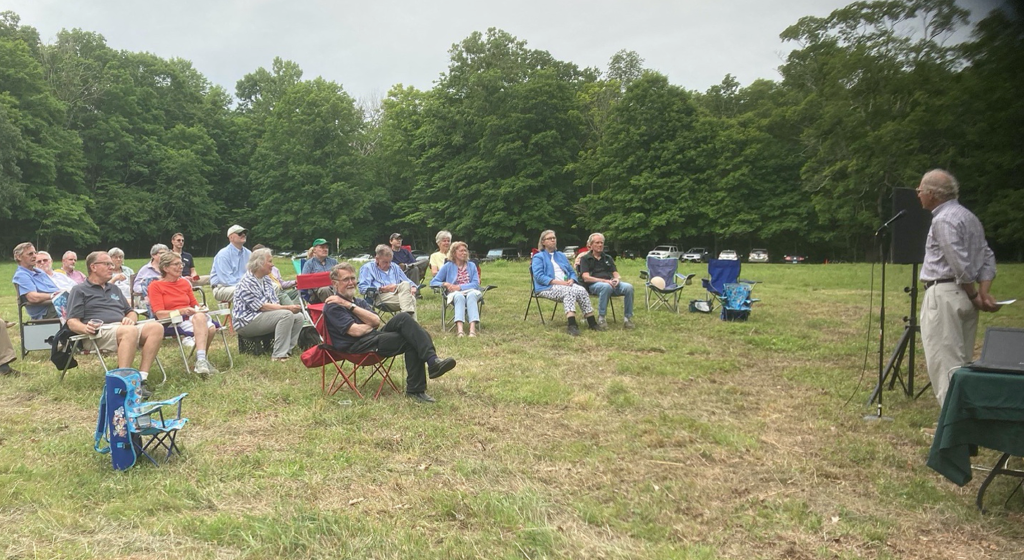 A perfect evening met our members who came to Clucas Field for our annual meeting on Friday, June 18, 2021.  Lyme Land Trust members voted in 2 new board directors: Lynn Richmond and Scott Gravatt; and voted to renew the terms of 3 current directors: Dan Husleberg, Tony Irving, and Joe Standart. Board members Ann Rich, Milton Waters, and Melvin Woody retired from the board.
John Pritchard, President, recapped our year highlighting the donation of the 180-acre Susan and Frederick Hilles Preserve, and a successful financial year in spite of COVID-19.  Kristina White, Executive Director, highlighted all the new programs that were created this past year.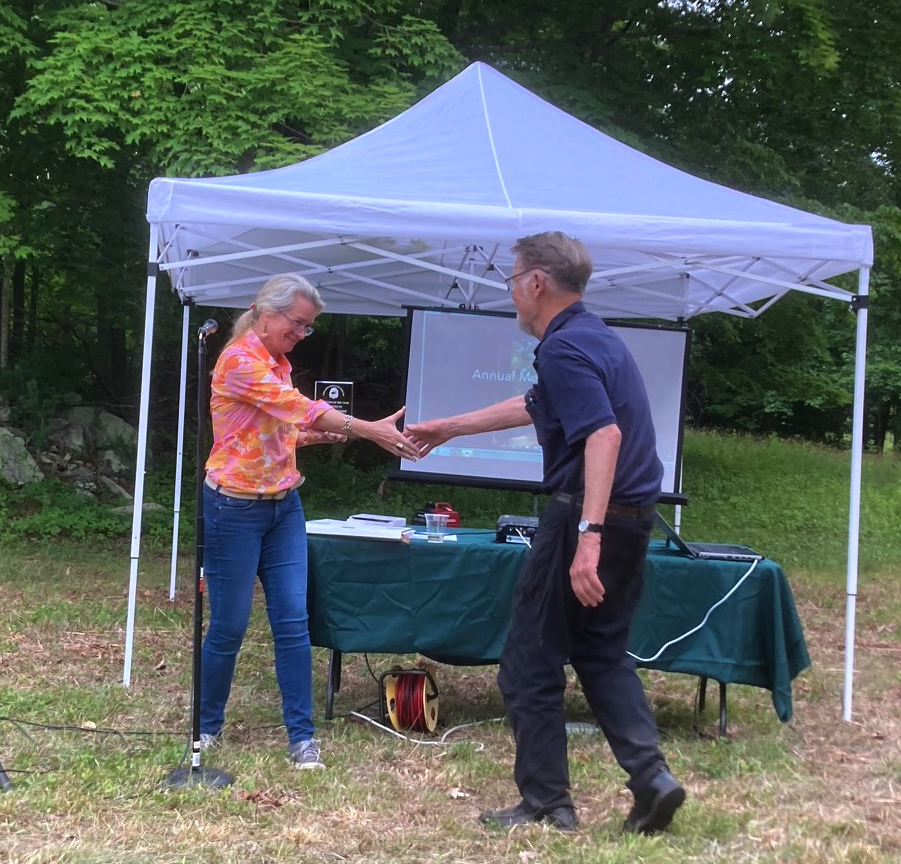 Kristina White presented the 2021 Volunteer of the Year Award to Melvin Woody, Lyme Land Trust board member for many years, and esteemed champion of land and waterway conservation for over fifty years.
Sue Cope, Environmental Director, created two videos that were displayed at the meeting–the highlights of our year– and the Trail Cam Year in Review. 
Watch more preserve highlights.
Thank you to everyone for making 2020-2021 another great year at the Lyme Land Trust!